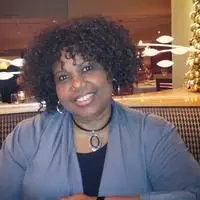 Robbin Rose-Gross is a Licensed Clinical Professional Counselor specializing in individual, couples and family therapy maintaining a private practice in Largo, Maryland. With over 25 years experience as a marriage/family therapist, a PhD graduate of Capella University specializing in Counseling Studies, and a Master of Arts graduate of Bowie State University specializing in Counseling Psychology she is currently serving as private practitioner working with a broad spectrum of clients. Among her areas of expertise are pre-marital, marriage/couples/family issues, women issues, depression/anxiety, grief/loss, positive parenting, communication skills, trauma/abuse, adult survivors of childhood sexual abuse, intimate partner violence, addictions, codependency, stress and anger management.
In addition to being a prominent relationship therapist, Robbin Rose-Gross is a Licensed, Ordained Associate Pastor. Rev. Rose-Gross has presented at National conferences, retreats and to general audiences speaking on the topics of marriage enrichment, healthy relationships, parenting, child development, family conflict/domestic violence, intimate partner violence, trauma/abuse, stress and anger management.
Robbin Rose-Gross is an interactive, solution-focused therapist. Her therapeutic approach is to provide support and practical feedback to help clients effectively address personal life challenges. She integrates complementary methodologies and techniques to offer a highly personalized approach tailored to each client. With compassion and understanding, she works with each individual to help them build on their strengths to attain the personal and spiritual growth they are committed to accomplishing.
Education
-- PhD in Human Services - Counseling Studies, Capella University
-- Master of Arts Degree, Counseling Psychology, Bowie State University
-- Bachelor of Science Degree, Psychology, Bowie State University

License, Certifications & Awards
-- Licensed Clinical Professional Counselor (LCPC), State of Maryland
-- Approved LGPC Supervisor, State of Maryland
-- National Certified Counselor (NCC)
-- Licensed/Ordained Associate Pastor
Professional Activities and Memberships
-- Member of the American Counseling Association (ACA)
-- Member of the American Association of Christian Counselors (AACC)
-- Member of the Maryland Counseling Association (MCA)